The shop
========
Cactus Sports is a very special climbing and outdoor shop dedicated to mountain lovers as well as high performing outdoor athletes. It is known to have the higher density of equipment per square meter. Technicians will find there most of the climbing specialties, along with all the essentials. The entire staff is climbing, trekking and skiing and will take care of your needs with a solid background.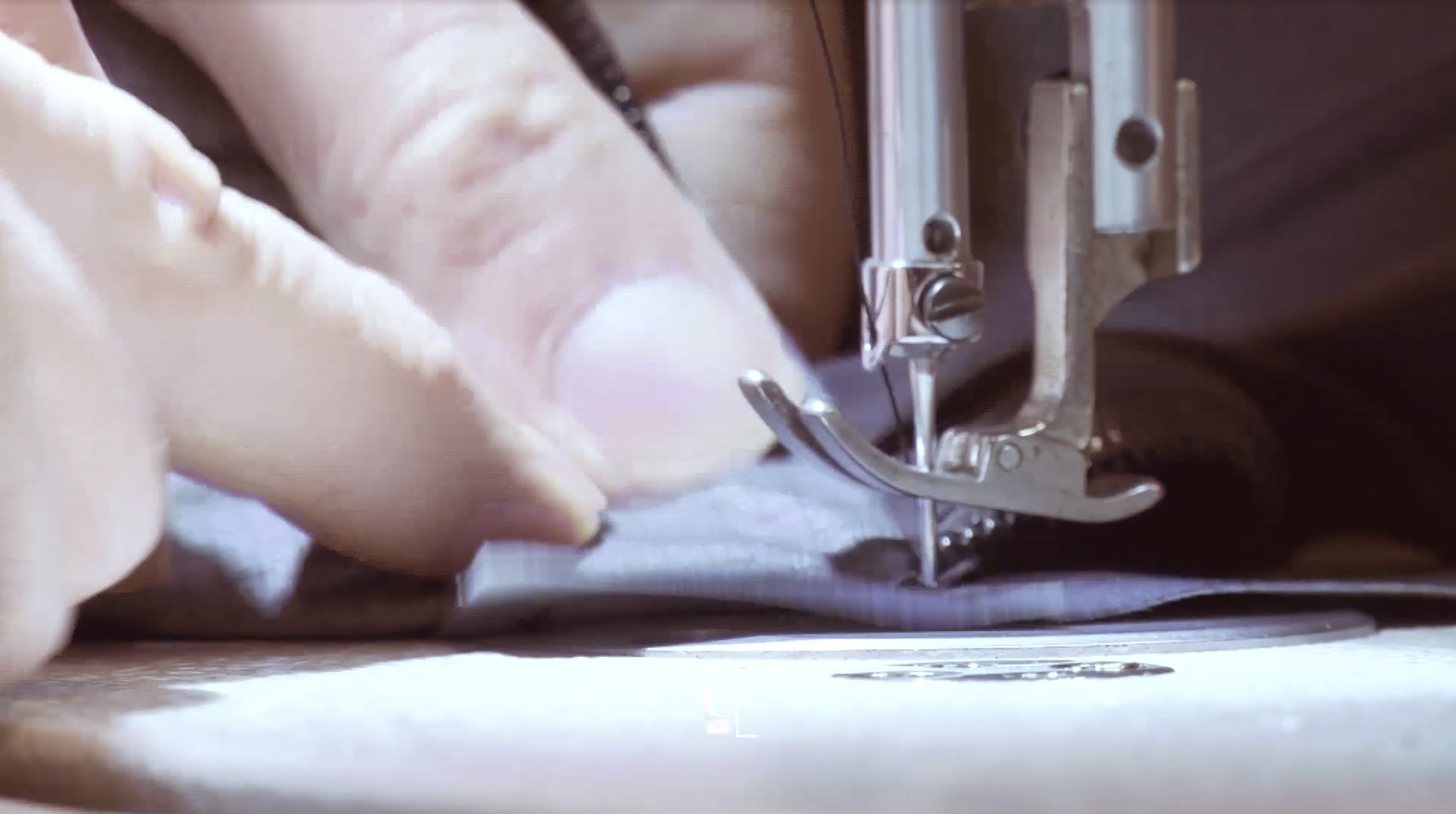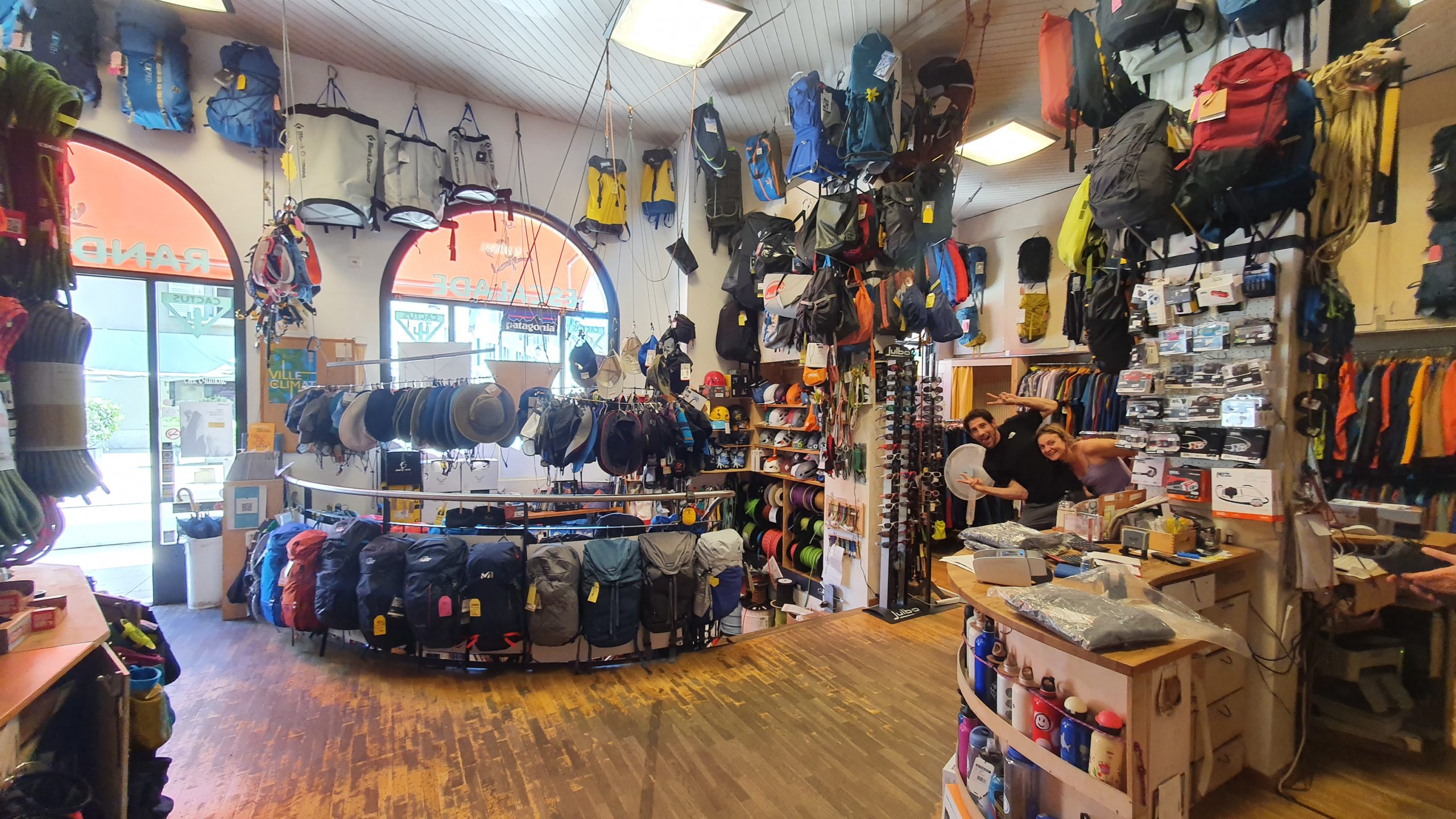 La petite histoire
==================
Cactus est né dans un garage du Petit-Lancy en 1986. Une machine à coudre rachetée à Lotus Sports, un stock de tissus, des chaussons EB et des mousquetons Simond: l'aventure démarre!
Peu de temps après, Cactus déménage à la rue Farel, sous la Cathédrale. Une porte anonyme, des escaliers raides et une porte palière donnent accès à un petit magasin, bas de plafond, encombré de matériel toujours avec la machine et une table de couture.
1er janvier 1989, Cactus s'installe à Carouge, rue du Pont Neuf 4, cette fois avec une vitrine (du soleil, enfin). C'est plus grand, un peu rustique, un poële à gaz comme chauffage, et très vite le même bazar qui pend partout. Certains jours, un hamac suspendu au-dessus de la table de couture voit la fille Cactus faire sa sieste.
Janvier 1999, Cactus passe du 4 au 6 rue du Pont Neuf. C'est plus haut et plus grand. Des armoires en hauteur, avec une échelle en mélèze que l'on déplace continuellement, permettent de gérer un stock important sur une relativement petite surface. Le gain de place permet de placer quelques skis de randonnées et des raquettes.
Novembre 2008, de nouveau à l'étroit, Cactus remet un pied au 4 rue du Pont Neuf, dans une arcade rafraîchie, avec cette fois le chauffage central!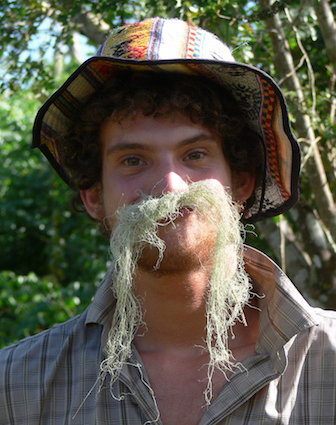 — Tristan
The new leader of the shop, Tristan will have an eye on the compas to keep Cactus in the right direction.
— Bernard
Founder of Cactus Sports, Bernard has made so many trousers, jackets and packs that on some years almost every climber was wearing a Cactus piece of clothing. Concentrating now on fixing gear, he has brought back to life thousands of garments, according to his enviro engagement.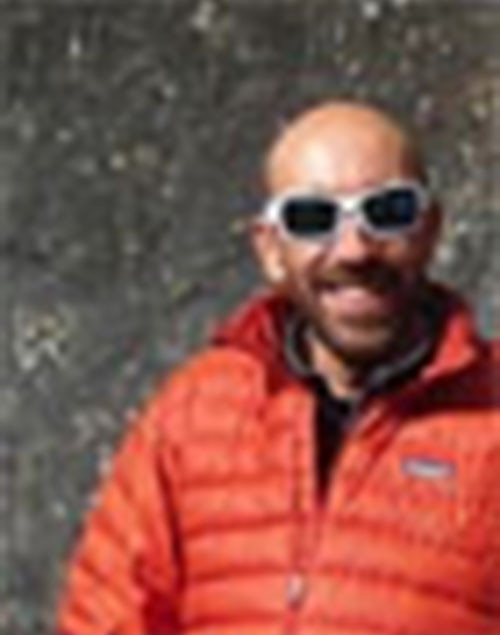 — Ludovic
The flying man. Ludovic is an essential part of the team, knowing all the secrets of the shop, and an active hangglider, snowboarder and climber.
— Silvana
Silvana is the social element of the team. She always has a good story to tell and will excel in finding the right piece of equipment for you.
— Florian
He never stops! When not in the shop, he is running up and down all the best routes in the Alps, or further.
— Anthony
The soft power of the shop. Antony is a skier, alpinist and climber and he will give you the best advices for your equipment or your week-end projects.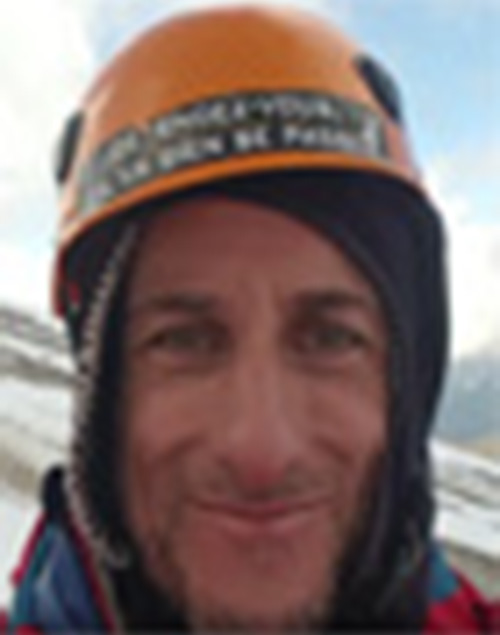 — Lorenzo
Climbing has filled his life and he got strong fingers from it, just perfect for playing guitar with power. He knows all the cliffs around and will give you the best advices.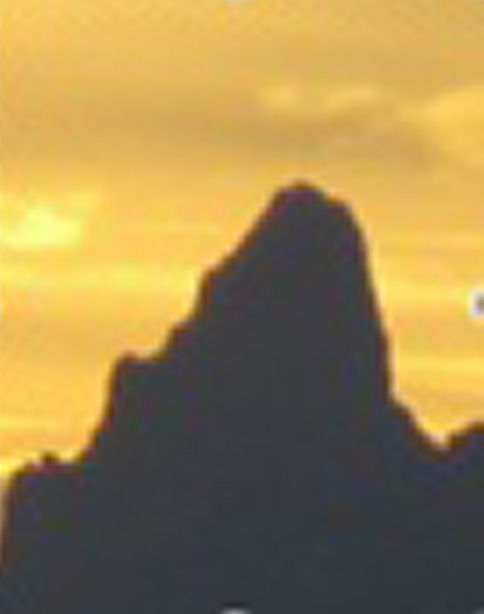 — Fred
Skis have no secrets for Fred, who is operating thoses big tuning machines for your skis. He is happy with the screwdriver in his hand, but his advices about skis are worth it. On the other side, he is a respected climber teacher.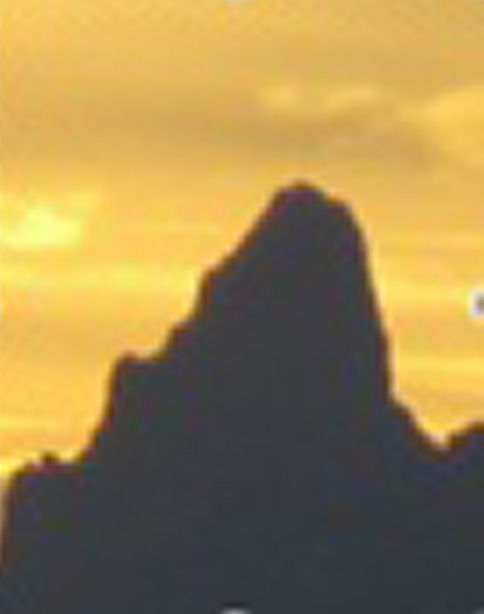 — Léo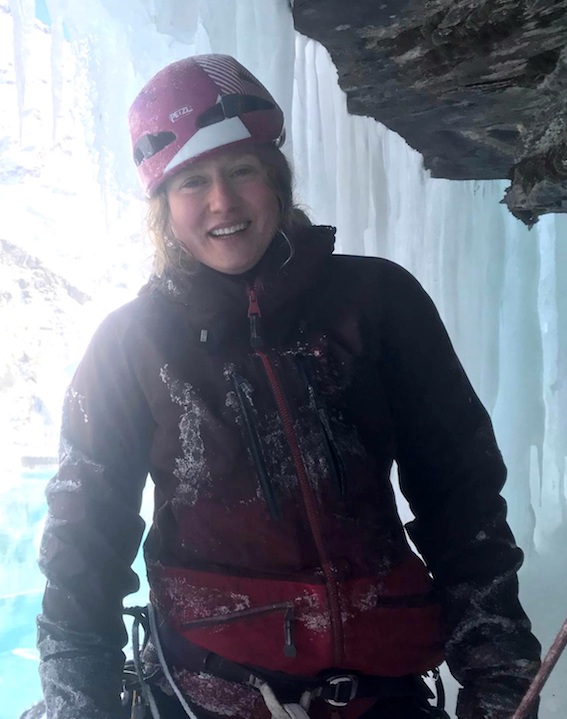 — Lydiane
She will give you her best advices.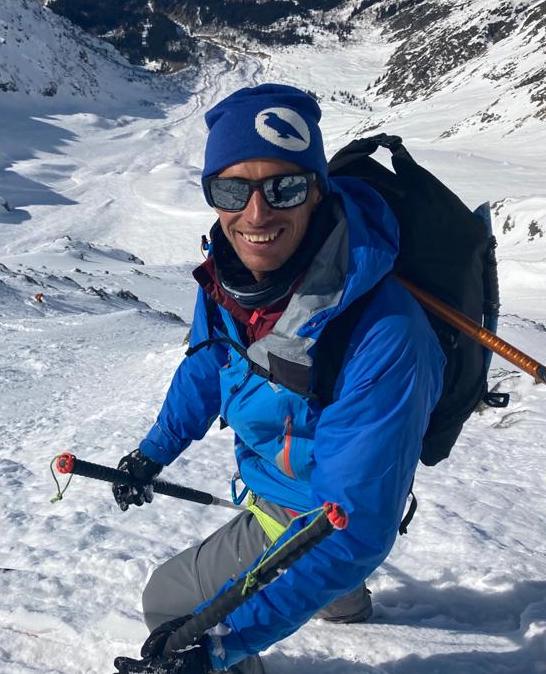 — Thomas
He must be born with skis on his feet. The most remotes couloir in Haute-Savoie have no secrets for him.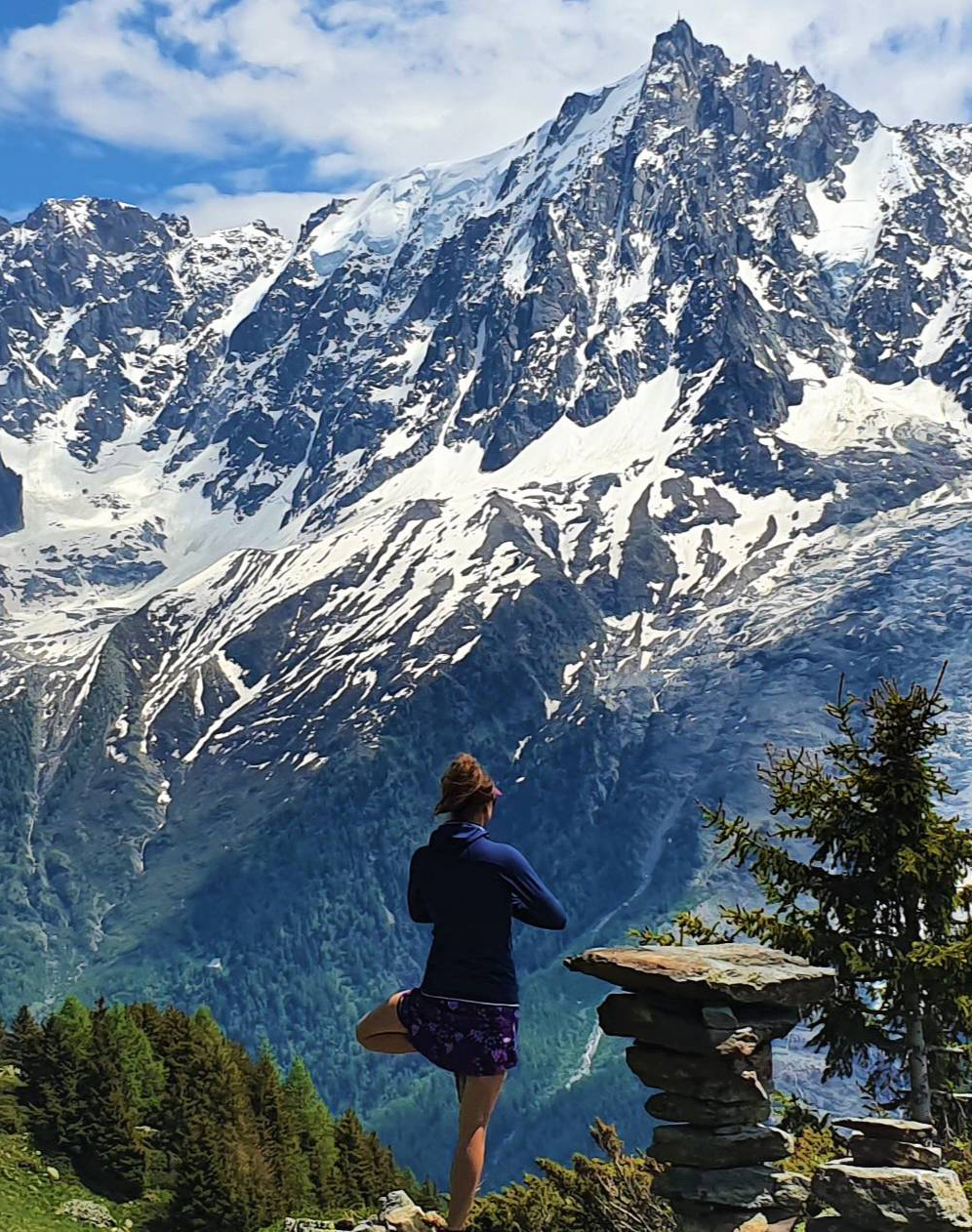 — Clémence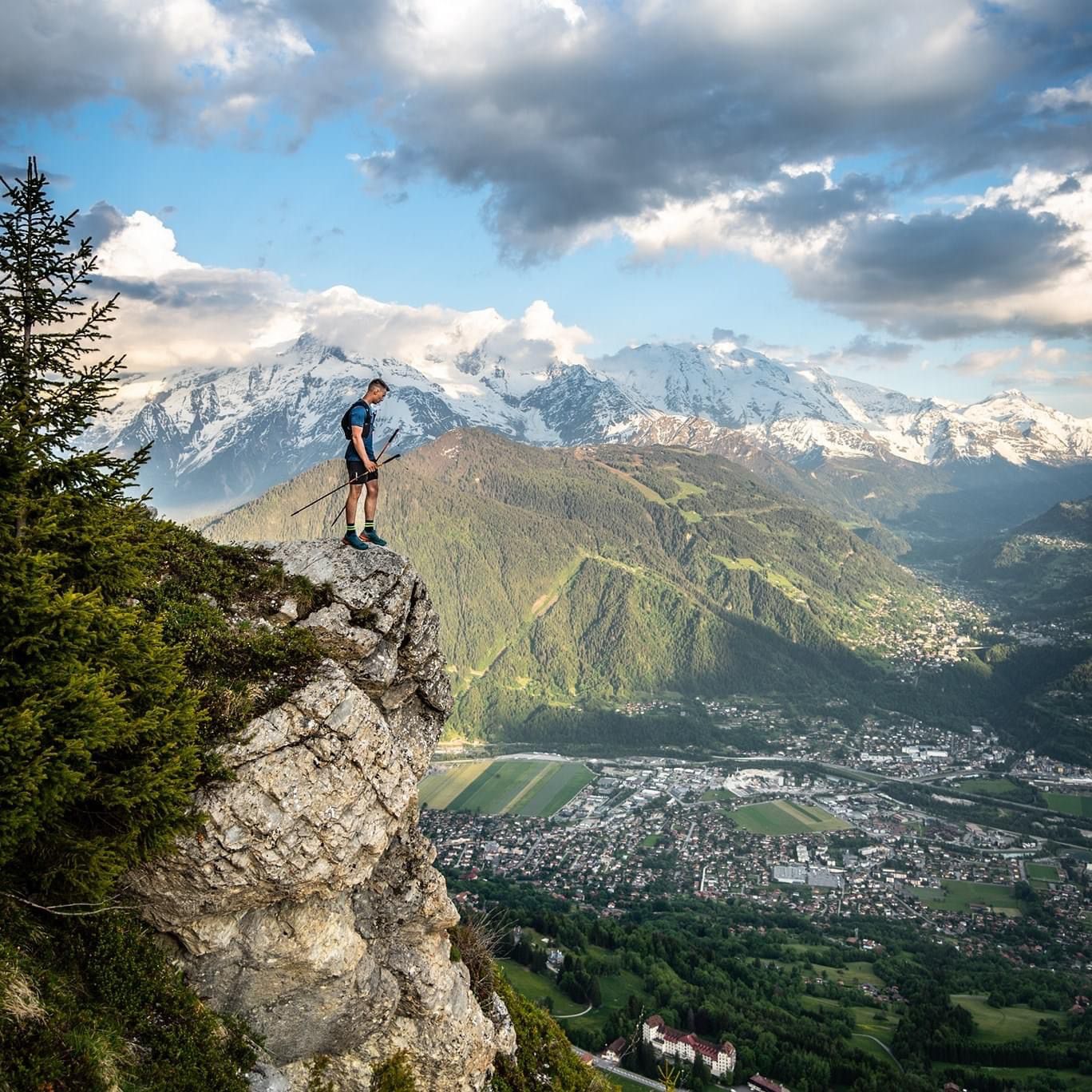 — Antoine
Great sportsman, very skilled bootfitter, he knows all our range of ski products inside out.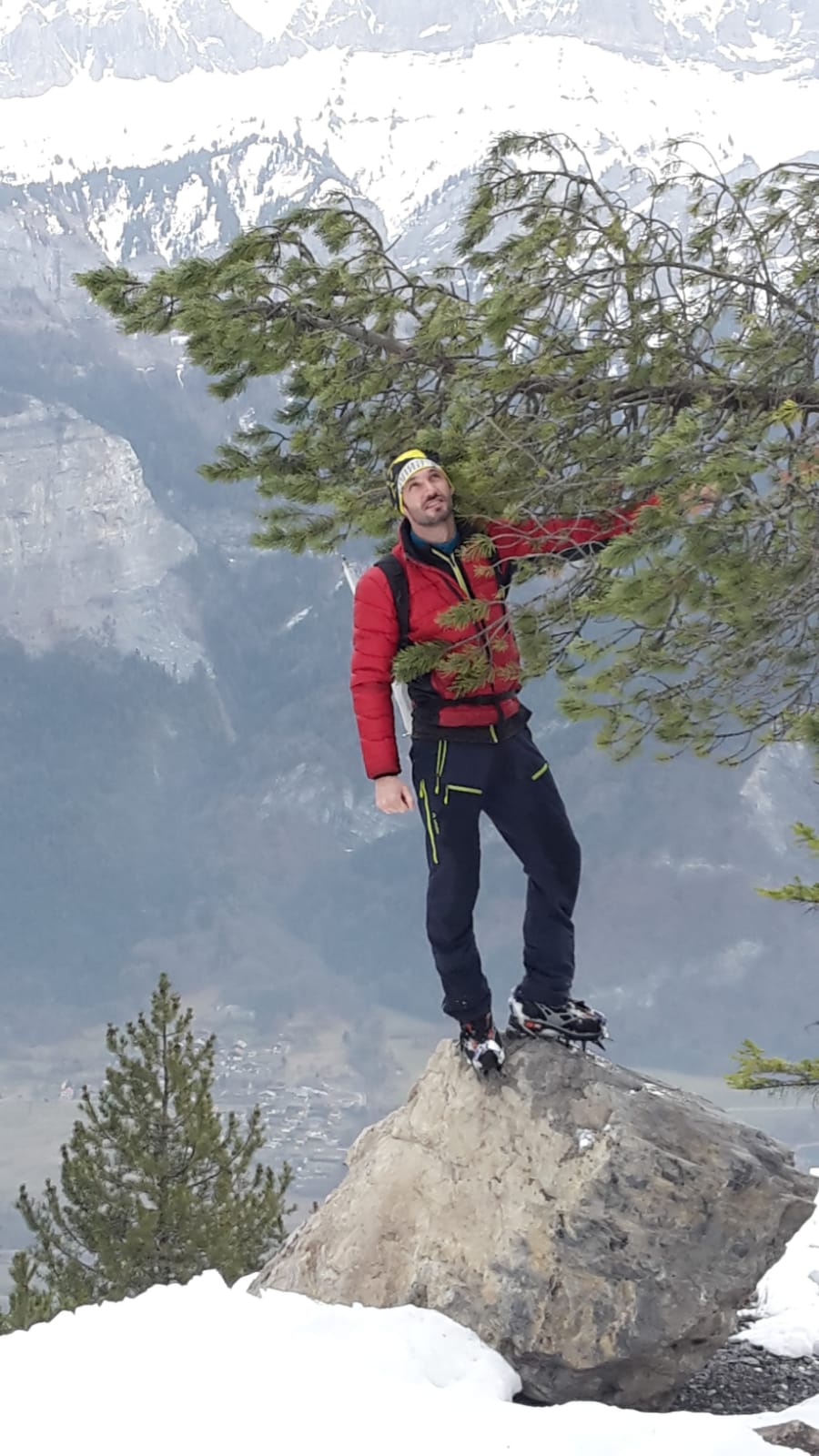 — Benjamin
Mountain guide and good climber, he's specialized in bootfitting and in shoes repairing.